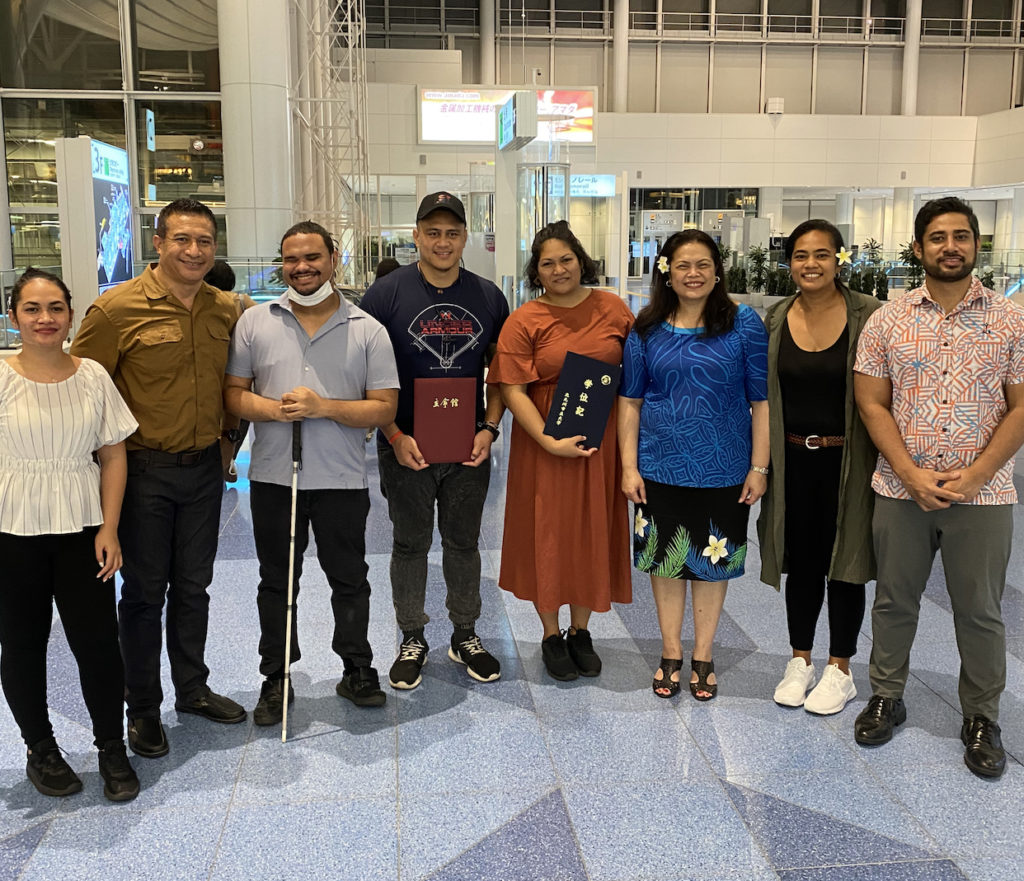 30 September 2020
Japanese student graduates and officials boarded a flight from Tokyo on the evening of the 30th September 2020 bound for Sydney, Australia where they will join the repatriation flight arranged by the Government of Samoa flying direct from Sydney to Apia. The 7 students and officials have been unable to find a travel route back to Samoa since their respective programs were completed as far back as March 2020. They will be joined in Sydney by students from China as well as Australia and then continue with the last leg of their travels to Samoa.
It has been a challenging effort to coordinate and synchronize flight limited flight schedules and ensure that various travel and health criteria/measures are met both for Australia and Samoa. The students and officials are scheduled to arrive in Samoa on the evening of Friday 2nd October 2020 where they will then spend 14days in managed quarantine before they are able to return to their families.
The Government of Samoa continues to facilitate arrangements for stranded Samoan nationals in various part of the world.
END.