The Embassy, in partnership with the Yamagata City International Relations Division, cooperated to arrange and facilitate a visit by students and educators from Yamagata East High School and Yamagata Commercial High School to the Embassy in Tokyo as part of the Embassy Visit Program.
The Embassy Visit Program (EVP) program for the Yamagata City high schools, 13 participants, including students, teachers, parents, and an official, engaged in three key activities:
Embassy Tour: Students were greeted by the Ambassador and staff, given a tour of the office, and shown displays of Samoan products and tourism materials.
Presentation on Samoa: This session covered Samoa's history, journey to independence, economy, industries, culture, traditions, and its relations with Japan. Videos were used to provide visual context, and a Q&A session facilitated an exchange of information on the lives of Samoan and Japanese students.
Experience Samoa: Participants sampled authentic Samoan cuisine prepared by the Embassy, including dishes like Oka, chop suey, kale moa, along with sides like rice, potato salad, fa'alifu umala, and koko Samoa. Additionally, students had the chance to try on Samoan attire, rugby jerseys, and accessories, and take photos.
This event played a crucial role in enhancing the relationship between Samoa and Yamagata, paving the way for future cultural, academic, and sports exchange programs.
Embassy Tour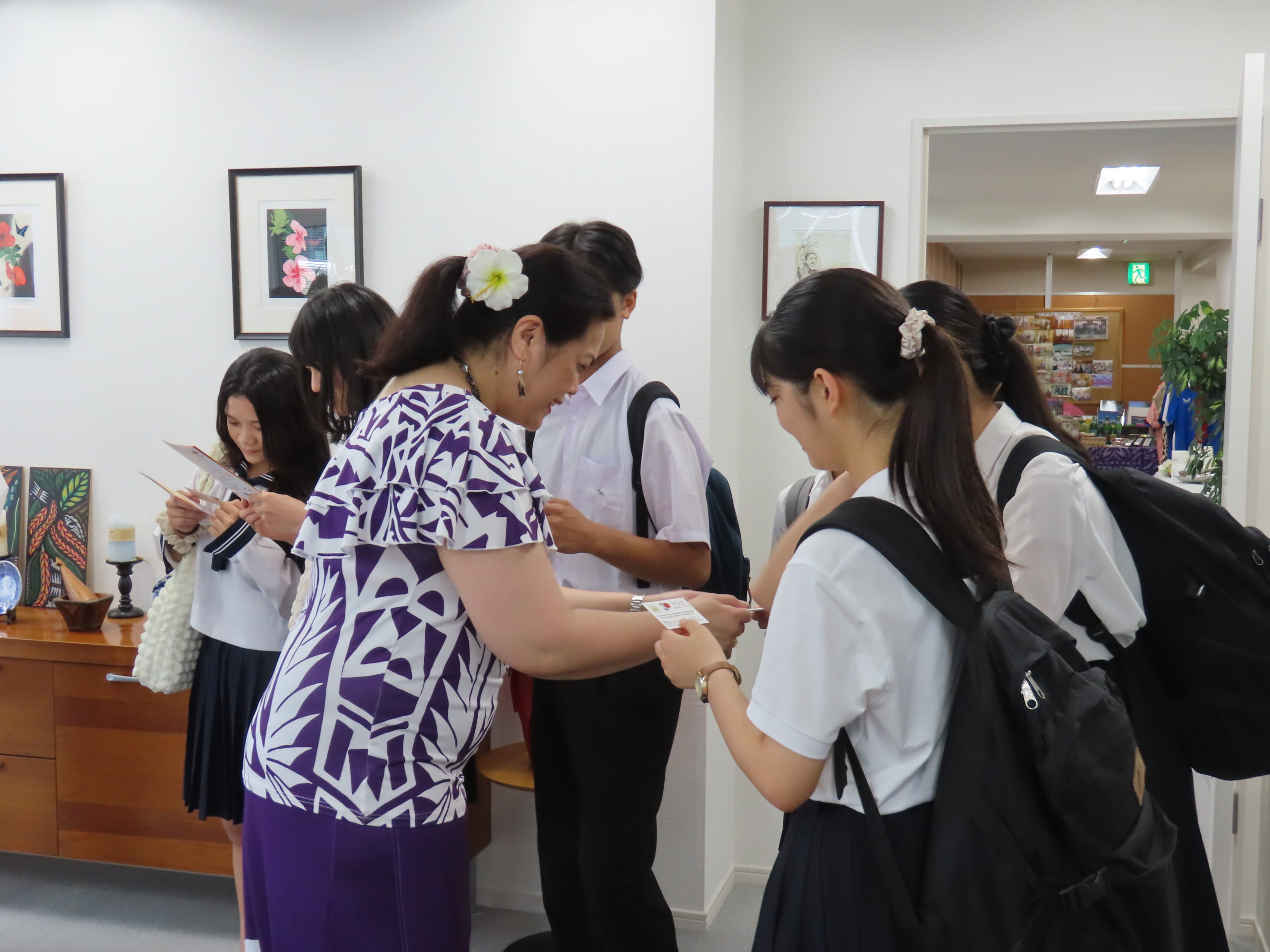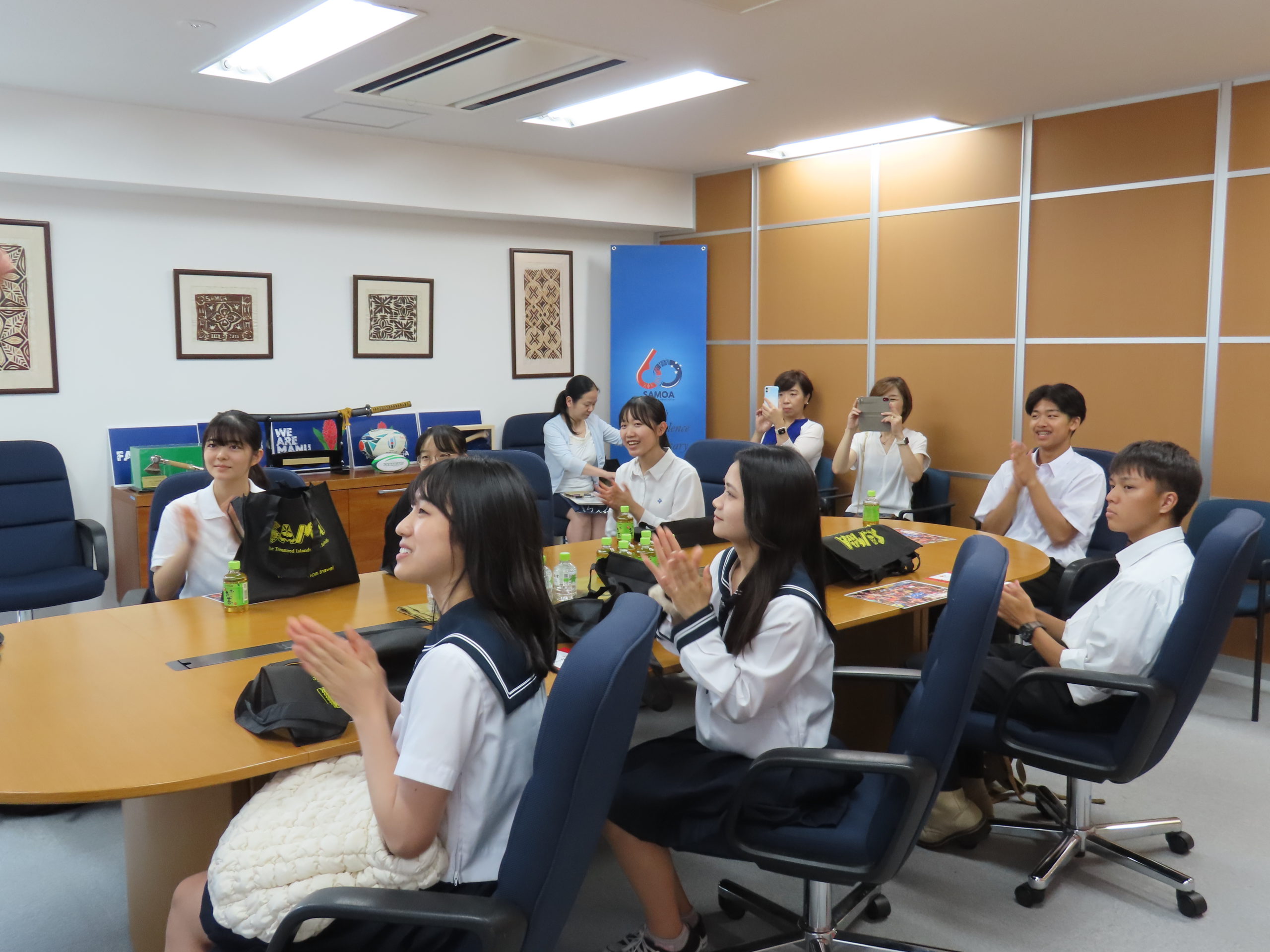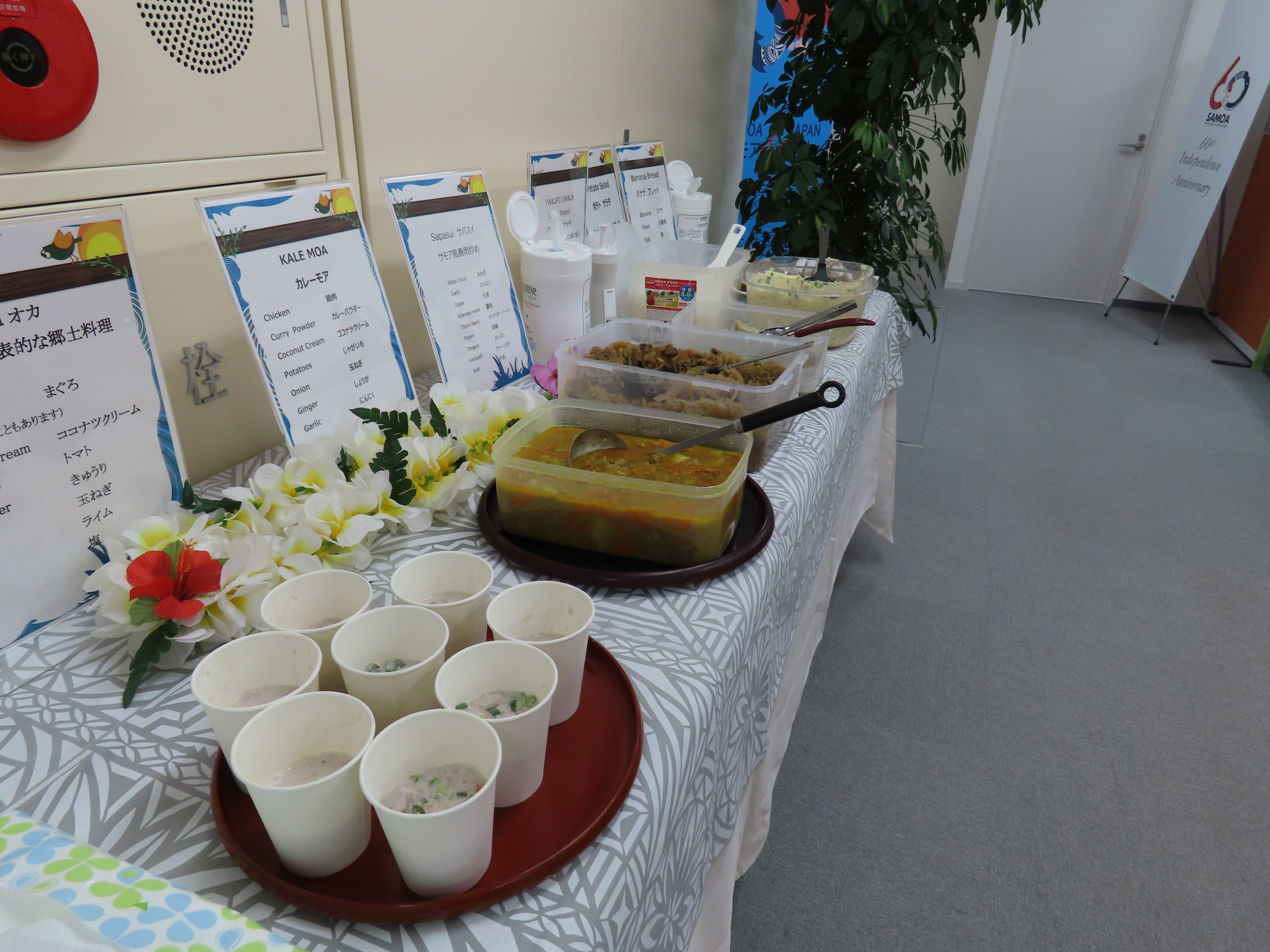 Trying on Traditional attire